For many people, it sounds like a dream come true to be able to live and work in such a place. And that's exactly what teaching English in Thailand offers! Not only do you get to live in one of the most amazing countries in the world, but you also get to help others by teaching them a new language. It's a truly unique and rewarding experience.
Of course, there are some challenges that come with teaching English in Thailand. The biggest one is probably the language barrier; although most people in Thailand speak at least some English, there can still be a lot of communication difficulties. But that's all part of the adventure! Overcoming these challenges is incredibly rewarding, and it's an experience that you'll never forget.
In this article, we'll give you some tips on how to land an English teaching job in Thailand. We'll cover the most important things to keep in mind, from choosing your destination to getting your visa. With these tips, you'll be well on your way to starting an amazing new adventure in Thailand!
But first, let us know why teaching in Thailand is such an attractive proposition.
Why Is It Such A Popular Choice To Teach In Thailand?
The pay is good. English teachers in Thailand usually make between 30,000 and 50,000 baht per month ($1000-$1600 USD), which is a very decent salary by Thai standards. And of course, the cost of living in Thailand is relatively low, so your money will go a lot further here than it would in other countries.
The lifestyle is great. Thailand is an incredibly relaxed and laid-back country, and the pace of life is slow. This is a huge contrast to the hustle and bustle of many Western cities, and it's one of the things that makes Thailand so attractive to foreigners. If you're looking for a slower-paced lifestyle, Thailand is definitely the place for you.
The people are friendly. Thais are known for being some of the most hospitable and friendly people in the world. They're always quick to smile and welcome foreigners, and they love to help out however they can. This makes Thailand an incredibly welcoming place to live and work.
Now that we've covered some of the reasons teaching English in Thailand is such a great idea, let's move on to the practicalities.
How To Land An English Teaching Job In Thailand?
There are a few things you'll need to keep in mind when looking for an English teaching job in Thailand. Below are the most important ones.
You Should Have A Degree (And If Possible, A TEFL Certificate)
A degree is essential if you want to be a legal English teacher in Thailand. According to Thai law, all English teachers must have at least a bachelor's degree in order to obtain a work visa. While a TEFL certificate is not required, it will give you an advantage when applying for teaching jobs. Having a TEFL certificate will not only increase your chances of being hired but also help you to earn a higher income.
If you have a degree that isn't in education or lack teaching experience, many schools will require you to have a TEFL certificate before considering you for a position. Therefore, if you're thinking about teaching English in Thailand, be sure to get your degree and obtain a TEFL Thailand qualification from a reputable provider.
Being A Native English Speaker Is A Plus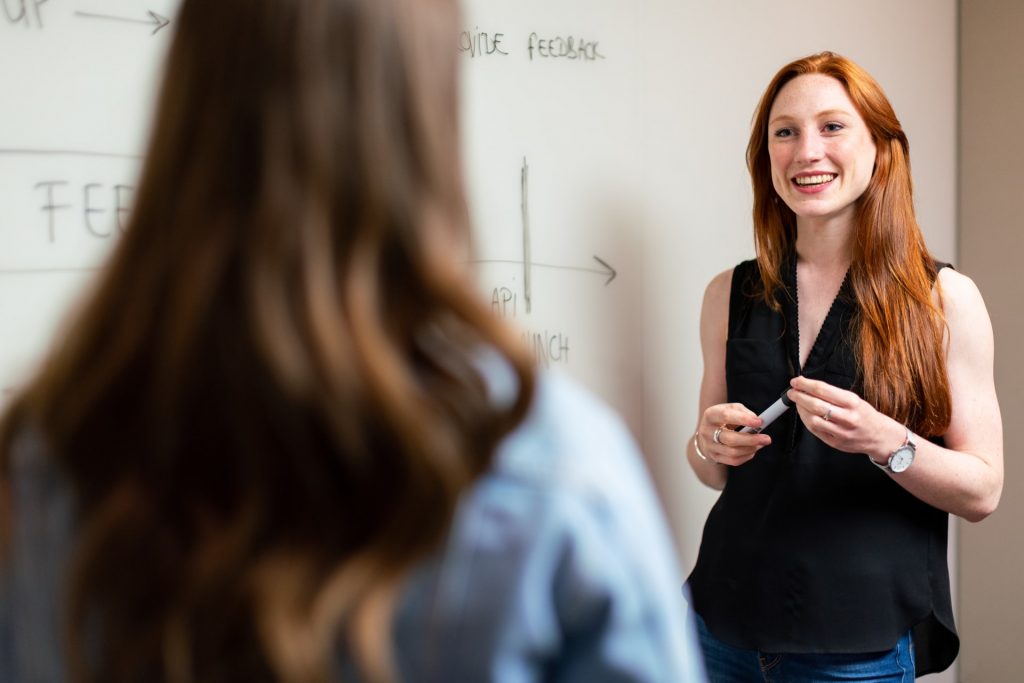 While some people believe that you must be a native English speaker in order to teach English in Thailand, this is not necessarily the case. Non-native speakers can still find jobs teaching English in Thailand, as long as they are fluent in the language. In order to qualify for a teaching job, non-native speakers must score at least 600 on the TOEIC or 5 on the IELTS.
In addition, they must be a B1-level speaker under the CEF guidelines. While native speakers may have an edge when it comes to getting hired, non-native speakers can still find success in teaching English in Thailand.
You Should Choose A Destination
Before committing to any destination, it's important to do your research and make sure that the location is a good fit for your lifestyle and needs. With so many different charming cities and towns to choose from, take the time to narrow down your options. Once you've decided on a few potential places, you can then begin to look into specific job opportunities in those areas.
Keep in mind that many programs or employers will require you to list your location preferences on your application, so it's important to have your top choice (or choices) in mind before beginning the job search process. By taking the time to carefully consider all of your options, you can ensure that you'll be happy with your final decision and avoid being stuck in a year-long contract in a place that's just not right for you.
You Should Apply For Your Program
Browsing programs and doing your research are great first steps, but the next step is to actually apply to the program of your choice. While you're browsing, think carefully about the age range you want to teach in Thailand. There are pros and cons to teaching each age group, so it's important to weigh them before deciding what will be the right experience for you.
Once you've decided on an age group, make sure your selected program can deliver. That way, you'll be able to start your teaching experience in Thailand off on the right foot.
You Should Get A Working Visa
While many people come to Thailand on a tourist visa with the intention of working illegally, it's important to note that getting a working visa is not only possible but relatively straightforward if you know the process. Although you will need to supply several documents such as medical certificates, college transcripts as well as criminal background checks, the process is much simpler if you have help from your employer or an advisor.
Additionally, having a work visa has several benefits. For example, you will have access to better job opportunities and be able to earn a higher salary. Plus, working legally in Thailand can be a great way to immerse yourself in the local culture and make new friends. So if you're considering finding work in Thailand, be sure to get a working visa first. It's worth the effort.
The Bottomline
Whether you're a native speaker or not, teaching English in Thailand is a great way to earn money and gain valuable experience while living in an amazing country. Just be sure to do your research, choose the right destination, apply for a program, and get a working visa. Then you'll be on your way to enjoying everything that Thailand has to offer.