No matter where you wander, there's always an opportunity for a great Instagram snap. But some destinations are just more photogenic than others, and these are the places that tend to draw in the crowds of aspiring photographers. If you're looking for some inspiration for your next vacation, here are some of the most Instagrammable destinations on Earth!
Santorini, Greece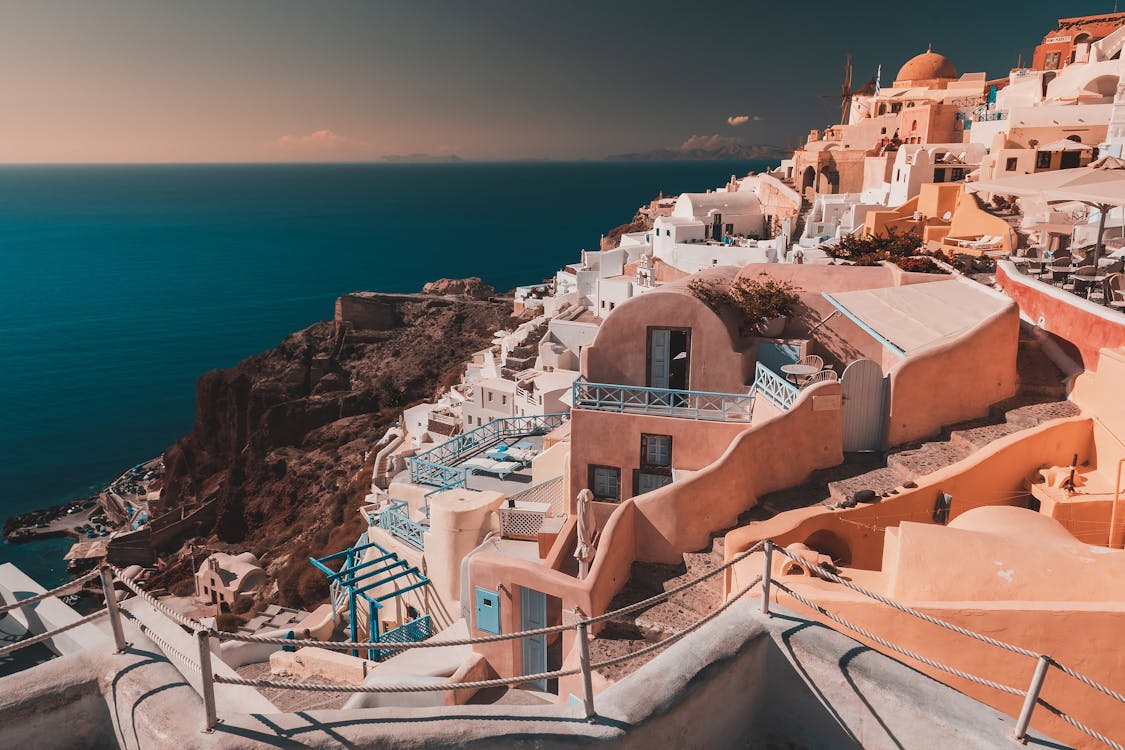 Picture-perfect Santorini, with its azure blue waters and whitewashed buildings sloping down to the sea, often features on Instagram posts as a dreamy vacation destination. And it's no wonder – this volcanic island in the Aegean Sea is one of the most beautiful places on earth.
Paris, France
There's something about Paris that just feels magical. Maybe it's the elegant architecture, the endless array of cafes and bakeries, or the fact that you can find a beautiful park or garden around every corner. Whatever it is, there's no wonder this city is one of the most popular destinations on Instagram.
Cinque Terre, Italy
Colourful houses, terracotta roofs, and pastel landscapes against a cerulean blue backdrop—it's easy to understand why this slice of paradise constantly pops up on social media feeds. And while crowds can be expected during peak season, there's still something special about quietly wandering through the streets without a care in the world.
Plitvice Lakes National Park, Croatia
Many people have called the Plitvice Lakes National Park one of the most beautiful places on earth, and it's easy to see why. With its pristine lakes and lush greenery, the park is a natural Instagrammer's paradise. If you're looking for an idyllic European escape, be sure to add Plitvice Lakes National Park to your list!
Yosemite National Park, USA
The Yosemite National Park is one of nature's masterpieces. With soaring mountains and rushing waterfalls, the beauty is captivating and inspires a sense of awe. The rocky cliffs reach towards the sky, while the river roars beneath them. This national park is Instagram gold, with its perfect photo ops around every bend. People come from all over to witness the sight of Yosemite Falls, hike Half Dome, and to relax in the valley's lovely meadows.
Machu Picchu, Peru
Machu Picchu is an Instagrammer's paradise. With its never-ending supply of photo ops, the ancient Incan city perched high in the Andes Mountains always looks like a postcard-perfect scene. If you're looking for stunning views, lush landscapes, and century-old ruins, look no further than Machu Picchu.
Abu Dhabi, UAE
Abu Dhabi is a city that glistens in the sun. From the sparkling water to the gleaming skyscrapers, it's easy to see why this destination is popular on Instagram. The locals are welcoming and always happy to share a story or two about their amazing city. Plus, with luxury hotels and resorts in abundance, you're sure to enjoy a comfortable and relaxing stay here.
Riga, Latvia
It's often said that pictures speak a thousand words, and if that's true, then Riga, Latvia is surely a city of wonders. With its colourful architecture, riverfront views, and abundance of greenery, Riga is unsurprisingly a popular Instagram destination. From the passionate locals who are always eager to share a good conversation (or a cup of coffee), to the talented artists and musicians who call this place home, Riga is one city you'll definitely want to explore for yourself.
Barcelona, Spain
Though Spain is known for its rolling hills and fiery sunsets, Barcelona has a personality all its own. With a seemingly endless coastline and architecture that ranges from Gothic to Art Nouveau, there's no shortage of Instagram-worthy sights in this city. La Sagrada Família is perhaps the most photographed building in all of Barcelona, and with good reason; its intricate spires are a sight to behold
Cape Town, South Africa
Cape Town is one of the most Instagrammable destinations in the world. From its natural beauty to its vibrant culture, there is no shortage of photo-worthy moments to capture in this stunning city. Some of the most popular locations for Instagrammers in Cape Town include Table Mountain, Boulders Beach, and the Victoria & Alfred Waterfront. But no matter where you go in Cape Town, you're sure to find plenty of opportunities to take some amazing photos.
These are just a few of the most Instagrammable places on Earth. So whether you're a seasoned photographer or just looking to snap a few pictures on your next vacation, be sure to add these destinations to your list!